Three Minute Thesis Competition 2011
The 2011 Three Minute Thesis Competition final was held on Wednesday 31 August in the Dunedin College of Education Auditorium, and was also streamed live online. With the help of only one static slide, nine finalists from across the university had just three minutes each in which to present their doctoral research.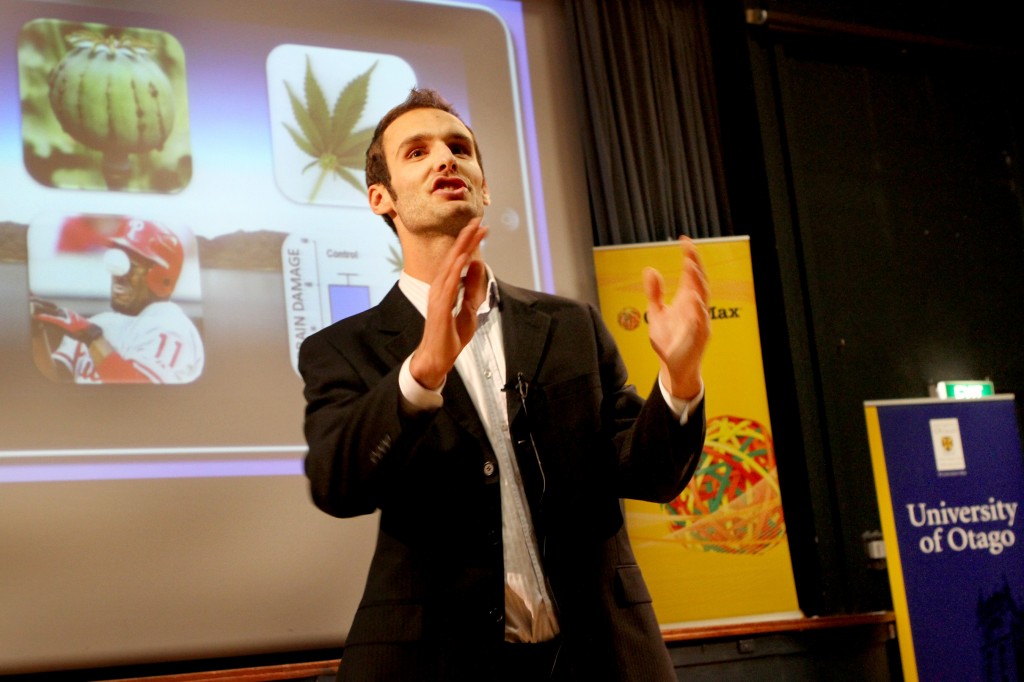 Our panel of judges was chaired by Vice-Chancellor Harlene Hayne, who was assisted by Professor Lyall Hanton from the Department of Chemistry and Associate Professor Paul Hansen from the Department of Economics.
My talk was on medical marijuana earned me the Supreme Award, receiving a $2000 study grant, and airfares and accommodation to represent Otago at the Australasian Three Minute Thesis Competition at the University of Western Australia in Perth, held on 29 September 2011, for which I received the People's Choice Award.